The total expense during the stay increases by 11% in Destination Barcelona in December
The Barcelona Tourism Observatory presents the monthly report on the Profile and Habits of Tourists in Destination Barcelona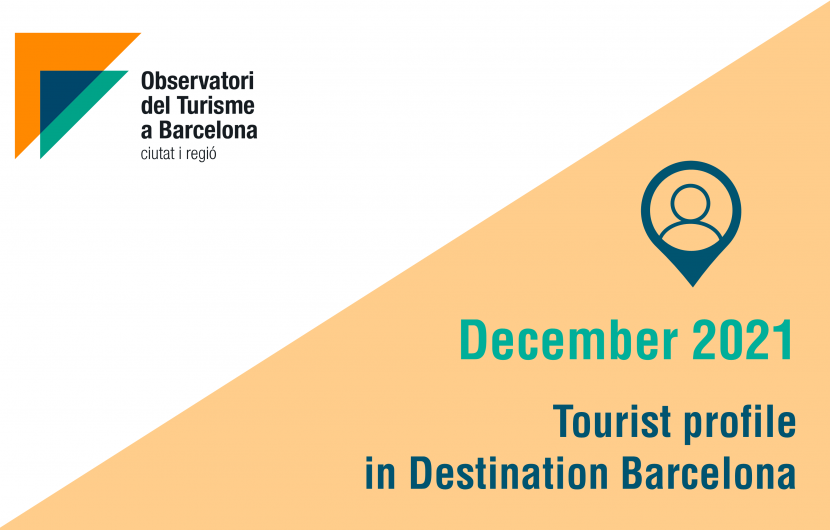 During the month of December, the distribution has been maintained according to the origin of the tourists who have visited the Destination in recent months, highlighting, once more month, international tourists visit the city of Barcelona (73.6%) and domestic tourists who do it in Barcelona region (65.3%).
The typical tourist profile has been a 36.8-year-old person, who has traveled for leisure (61.3%), as a couple (46.9%) and who has visited the destination municipality 8.6 times on average. Only 43.0% of visitors had never been to the municipality where they were staying, compared to 33.3% who had stayed there before 4 or more times in the last 10 years.
During the stay, which has stood at 4.5 days on average, tasting gastronomy (91.4%) and taking quiet and relaxing walks (83.0%) have been, once again, the most popular activities.
A 10.8%-increase in the total expense during the stay has been observed compared to the previous months, with a value of €399.50. Also, as historically, most of this expenditure is still spent on food and drink, followed, in that order, by shopping, culture and domestic transportation.
The average overall rating of the municipalities visited was 8.74 out of 10. The best rated aspects this month were the character and friendliness of the people (8.67) and Bars and restaurants (8.46).
Finally, this month has increased the number of tourists who have modified the planning and/or initial organization of their visit to the Destination of Barcelona due to the effects of the Covid-19 compared to previous months.
Related news