Mobility restrictions condition the arrival of tourists at Barcelona Destination in February 2021
The latest tourism activity data in Destination Barcelona have been updated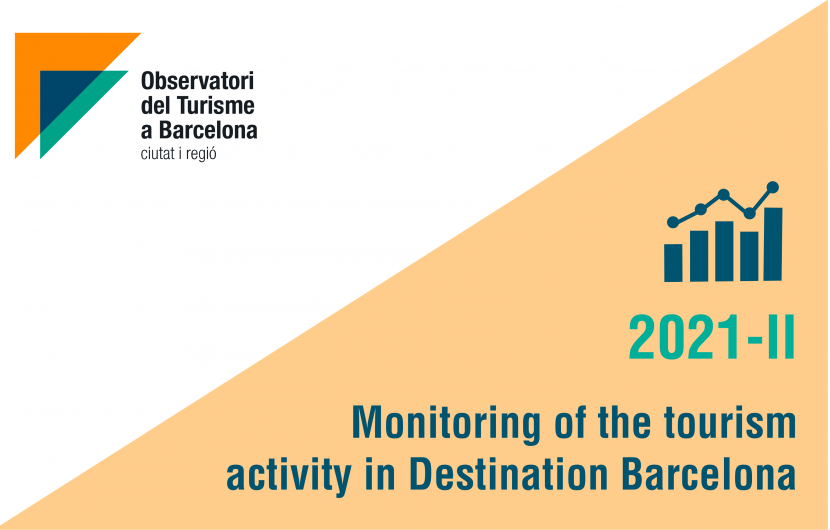 Continuing the downward trend that began in March 2020, the tourist activity in Destination Barcelona has remained low in February 2021. This trend, that has been collected in the first capsule of the Barcelona 2020 Tourism Activity report has shown, however, a slight improvement in February compared to January.
The accommodation capacity in Destination Barcelona has stood at -57.1% (YoY var.) in number of bed supplies this month. This reduction, that has been mainly caused by the massive closure of hotel establishments, keeps being more pronounced in Barcelona city (-65.1% in hotel beds) than in Barcelona region (-39.8%).
The overnight stays have slightly improved compared to January in Destination Barcelona. Despite the year-on-year losses in number of tourists, hotel establishments (-83.3%) and campsites (-78.3%) have imrpoved the previous month's records, while homes for tourist use in Barcelona city (-81.0%) and rural accommodation in Barcelona region (-92.3%) have lost tourists.
Barcelona Airport has lost almost 6 million passengers (-89.5%) during the first two months of the year. Meanwhile, in Barcelona port, ​​the cruise activity remains interrupted. During the first two months of 2020, more than 168,000 passengers arrived on this means of transport. As for ferries, the drop in the number of passengers during the month of February remained stable at around -55%.
Due to the mobility restrictions, which the Observatory of Tourism in Barcelona collects weekly in the Destination Barcelona tourism forecast report, ​​the national tourism remains dominant in all kinds of accommodation: 3 out of 4 tourists in hotel establishments are Spanish, almost 9 out of 10, in campsites and almost all of them, in rural tourism. As for international tourism, the arrival of French and Italian tourists stands out.
Finally, in the accumulated annual ranking of countries from which passengers fly to Barcelona Airport, the arrival of passengers on domestic flights keeps being the most important one above the rest of the origins, in line with the accommodation data. These have been followed by passengers traveling from Morocco and Germany. The imposed measures to contain the British variant of Covid-19 have caused the UK to fall to the eighth position in the ranking.
___________________________________________
With the analysis of the different thematic areas, which offer a transversal vision of the sector, the Observatory of Tourism in Barcelona updates the monitoring of the tourism activity data in three geographical areas: Barcelona city, Barcelona region and Destination Barcelona.
Consult the interactive report on the Latest data section:
Related news