Couple bookings represent more than half of the hotel reservations for the first quarter of 2023
The Observatory of Tourism in Barcelona updates the Destination Barcelona tourism forecast report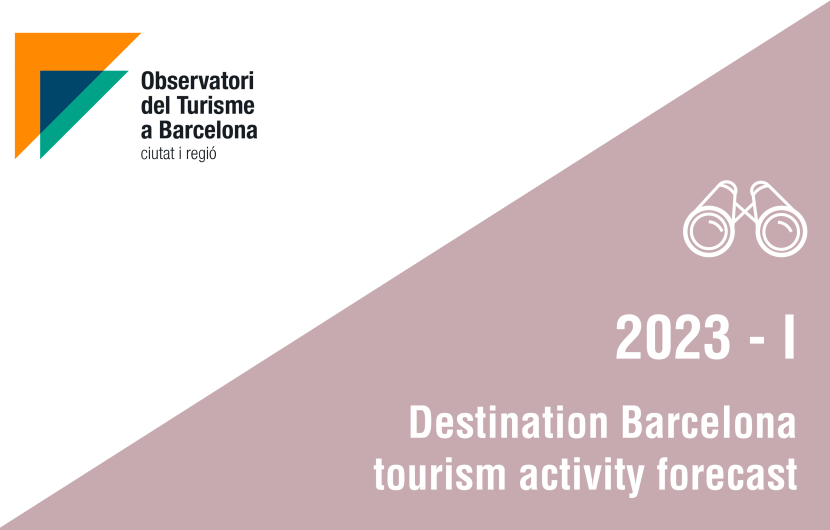 The Observatory of Tourism in Barcelona updates the Destination Barcelona tourism forecast report as of 30/12/22.
Connectivity at the destination
International air capacity: The worldwide flight air supply shows a recovery of around 94% for the next 3 months (compared to prepandemic levels).
Flight offer at Barcelona Airport: Barcelona is currently served by 66 airlines flying to 152 destinations, of which 35 are intercontinental.
Cruises at Port de Barcelona: 30 cruise ships are expected to arrive in Barcelona in January.
Agenda
Culture and leisure events: The first week of January, there will still be a wide range of Christmas events all over the destination. It is estimated that the Wisemen Parade in Barcelona city will attract half a million people.
Professional events: There are currently 117 congresses confirmed for the upcoming years, 96 of which in 2023. In the meanwhile, about 100 applications are open until 2027.
Interest for the destination
Online search trends: Over last month, Google searches have decreased for both Barcelona city and Destination Barcelona. The searches level has remained slightly above 2021, but lower than in 2019.
Positioning of the destination in online searches: In the last month, Destination Barcelona has ranked 14th in the ranking of international destinations for accommodation searches and 11th for flights. This is the same position as the previous month.
Accommodation demand forecast
Seasonality and hotel bookings lead time: Over the last 4 weeks, hotel bookings in Barcelona city have averaged 63.9% of the series peak (November 2022), below the previous 4 weeks. In Barcelona region, bookings have also fallen to 63.0% of the series peak (which was registered in March and in May 2022). The lead time has been 48 days in Barcelona city and 42 days in the Barcelona region.
Origin and travel group: International bookings in December have exceeded domestic bookings in Barcelona city (63.7%), while in Barcelona region, domestic bookings have been the most frequent (69.1%). More than half of the bookings made are for travelling as a couple.
Dates and length of stay: Currently, the level of bookings for the next 3 months is above the level recorded last year, especially for stays during the month of January in both geographical areas. The average length of stay for bookings from January to March is above 3 nights in both Barcelona city and Barcelona region. However, these are lower than those of the same period in 2021. 
Benchmark: Barcelona city and Barcelona region are, respectively, in second and third place in the ranking of hotel bookings of European destinations analysed for the next three months.

 
Related news